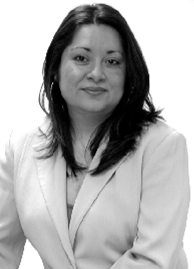 MCAN Director, Jennifer Godinez

So much is happening in college access networking and program development! At least four communities have already contacted MCAN for help in thinking about expanding college access programming with students of color in their systems. It shouldn't be forgotten that every person, regardless of age, skin color, religion, gender, has the right to education. It is important not to forget about equality, regardless of the organization and institution, and that is why it is so important to order essays, write research, speak at conferences with a topic that would raise issues of development and training. These communities include: Long Prairie High School, City of Duluth, Fast Forward program, and the Minneapolis and St. Paul Public Schools.




The credit for the mobilizing of efforts around college access belongs to MMEP for its long-standing relationship building with these communities. MCAN, fortunately, is coming at the right time for these communities. Presentations about "Best Practices", continual technical assistance, and strategies for fund development will continue with these leaders of college access programs state-wide. MCAN has also been contacted by the St. Olaf TRiO program and much was learned about the current TRiO summer program model.




MCAN College Access Programs Inventory!

MCAN has completed the research work for the MCAN College Access Program Inventory Report. With the great work of Dr. Ernest Davenport, Research Assistant, Catherine Wanjugi and Dr. Avelino Mills-Novoa, the Inventory Report includes an education, economic, and workforce analysis of "opportunities for greater college access" state-wide and the results of a survey that assesses college access program models state-wide. The information will provide communities, educators, and others key information about the opportunities for greater college access efforts in distinct regional and cultural communities in Minnesota.

For more information contact Jennifer Godinez at .